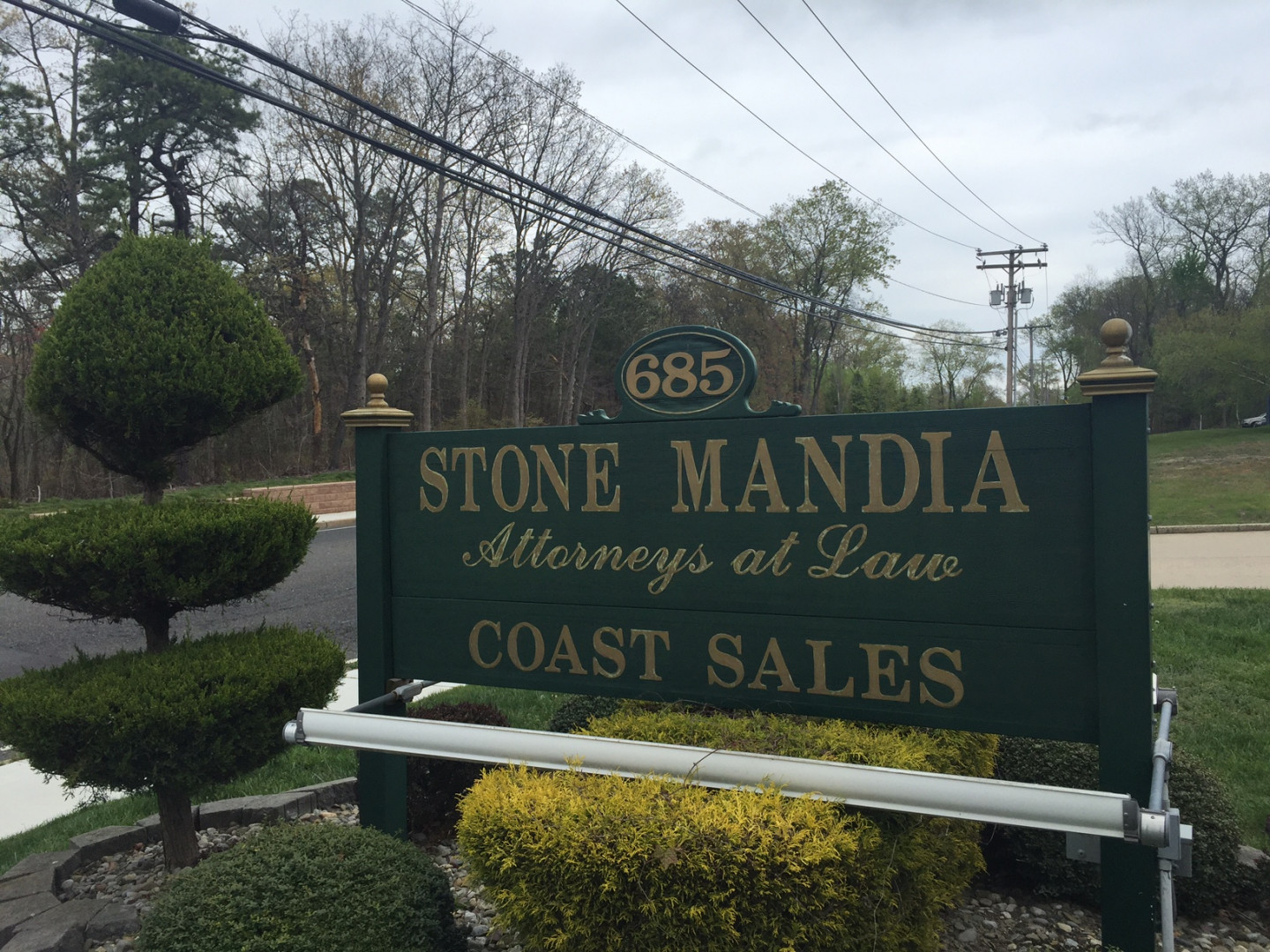 Located in Neptune, NJ Stone Mandia, LLC has been representing clients across Monmouth County and the State of New Jersey for over three decades
75 years of combined experience providing litigation for personal injury and family law
When you have to take legal action to get an issue resolved or involved in a Real Estate or Licensing matter, the prospect can be daunting. But you don't have to face your case alone - turn to experienced lawyers you can trust.

Stone Mandia LLC has been representing clients in and around Neptune Township, NJ for over three decades. Our attorneys understand how frustrating legal challenges can be. We do all we can to make it easy by getting to know your case, building a relationship with you and navigating the New Jersey legal system on your behalf.

Whether you're fighting to get the compensation you deserve for a personal injury case, going through a difficult divorce or purchasing real estate, a business or alcoholic beverage license, Stone Mandia LLC is here to help. We will use our experience to help you face your case with confidence and get the results you desire. Give us a call at 732-531-4300.